I'm really excited to have such a nice collection of jackets and coats on sale in my shop,
Saffron Fields Design Studio
. I am offering 10% off. Just apply the coupon code SAFFRONF10 during checkout. The biker jacket above is in brand new condition. It was too small, or the previous owner grew too big, to be able too wear it. So, it has founds its way on this page and in my shop. Take a look and enjoy the view!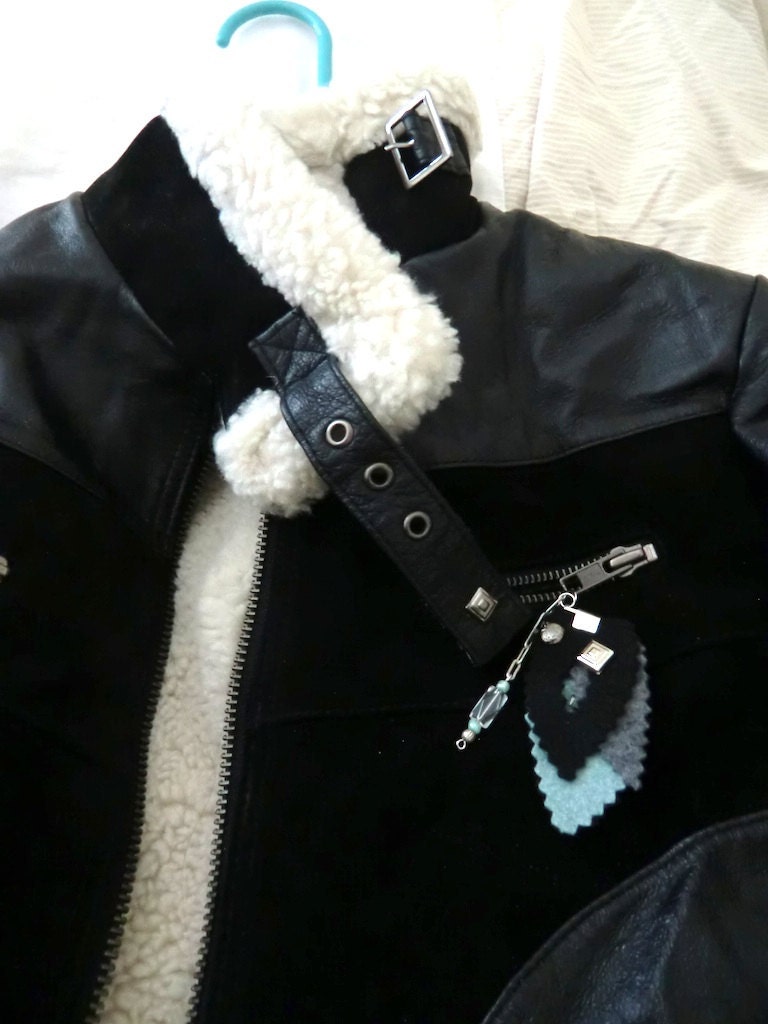 By the way, the zipper pull is my creation.