There is a beautiful mystique to tools and functional apparati that many people are unaware of unless they have actually used them. Their value, besides their usefulness, becomes apparent when they elicit a significant farming memory or a tale of pride and bravado. Refashioned steel and leather are what distinguish humans from other animal species. Tools are evidence that, yes, we can overcome the hardships of living on a harsh planet, that fortunate are those who appreciate the genius of our resourceful predecessors. I love this stuff. But I must downsize. All are vintage/mid-20th century.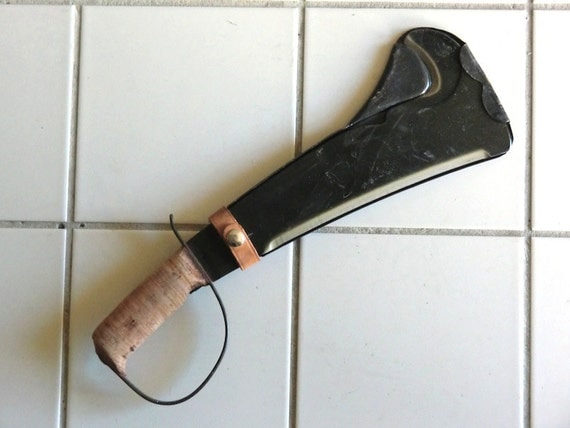 USN Woodman's Pal SOLD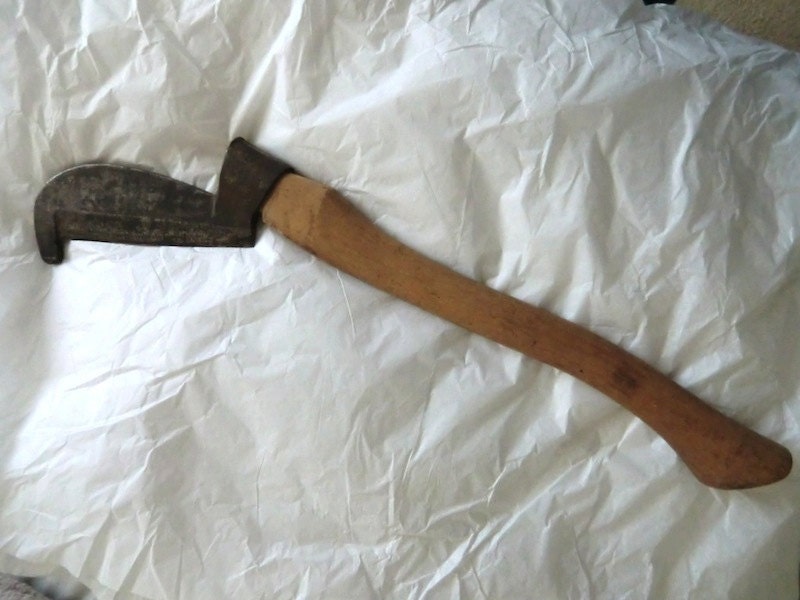 Occupied Japan Brush Hook Tool SOLD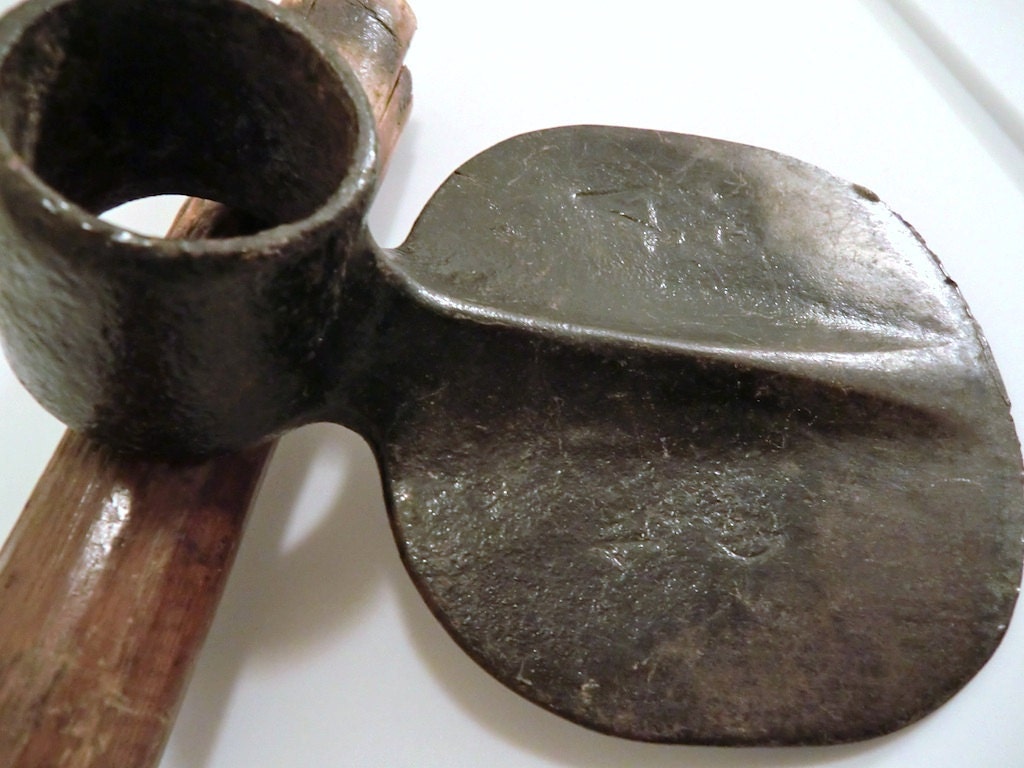 Unknown Origin Farming Tool SOLD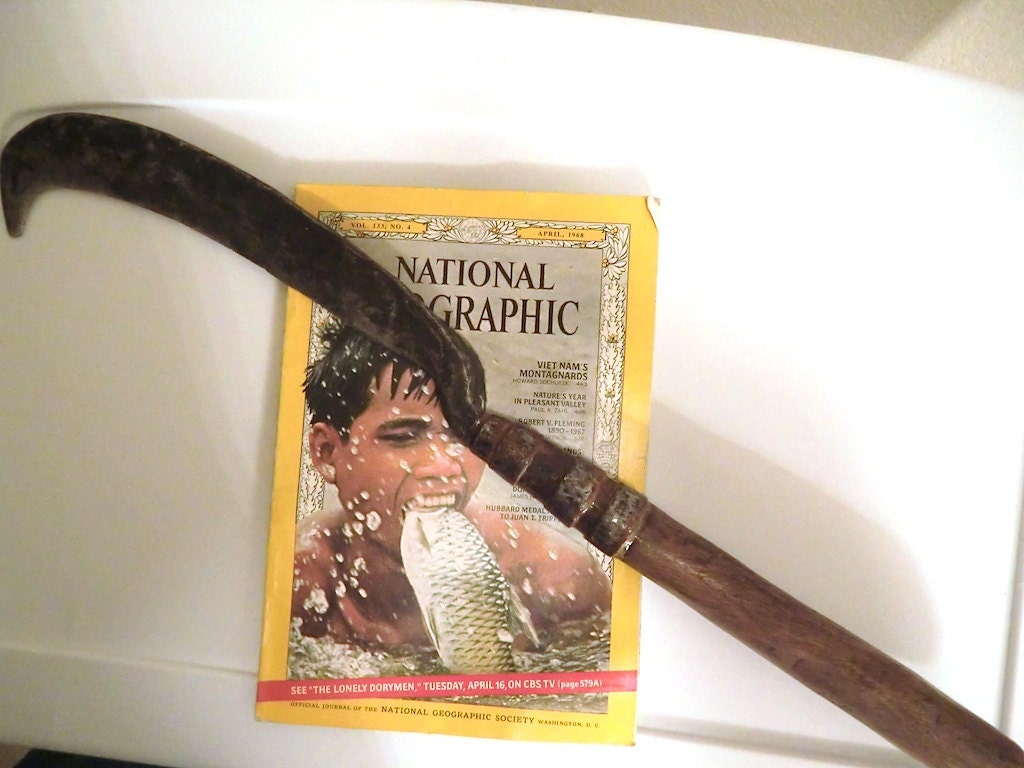 Montagnard Mak (Viet Nam) SOLD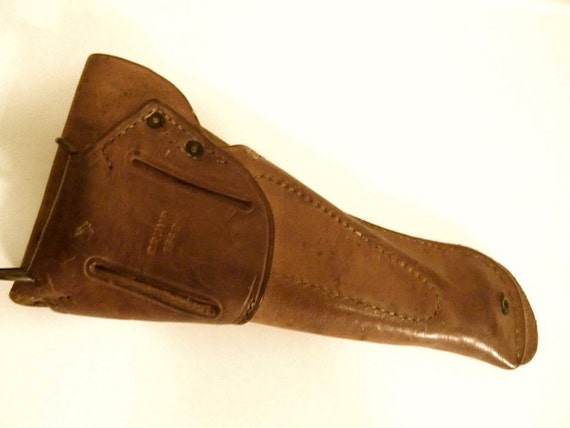 Crump 1942 .45 Holster SOLD.
New Zealand Military Leather Pouch SOLD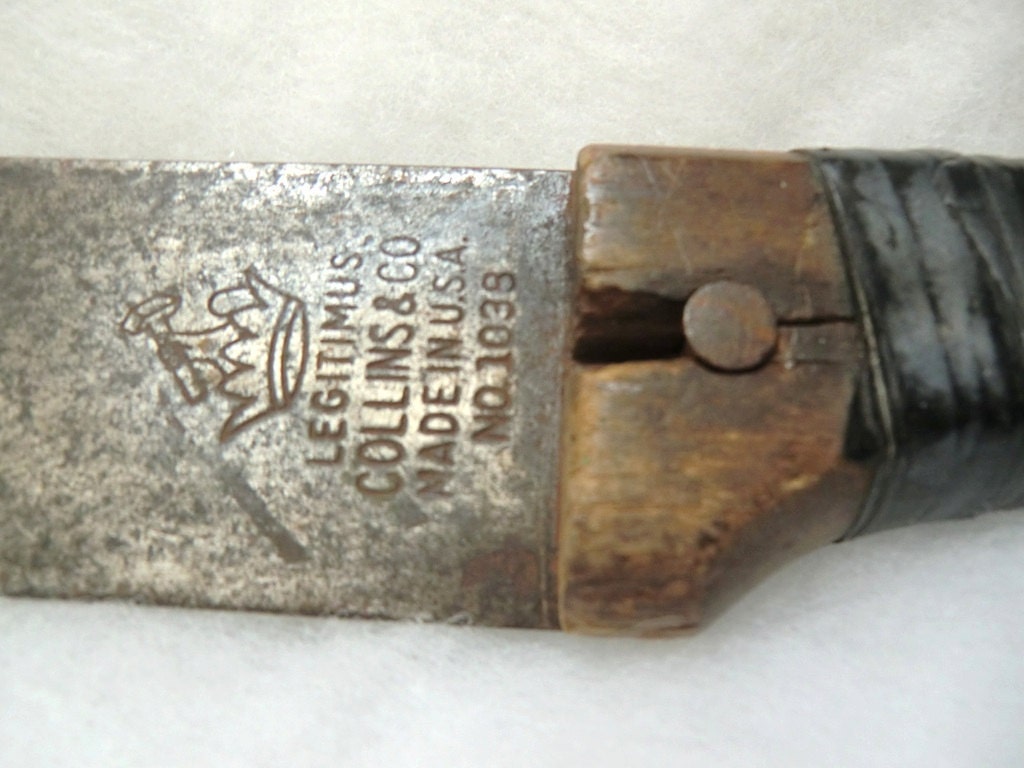 Collins Legitimus No 1038 Machete SOLD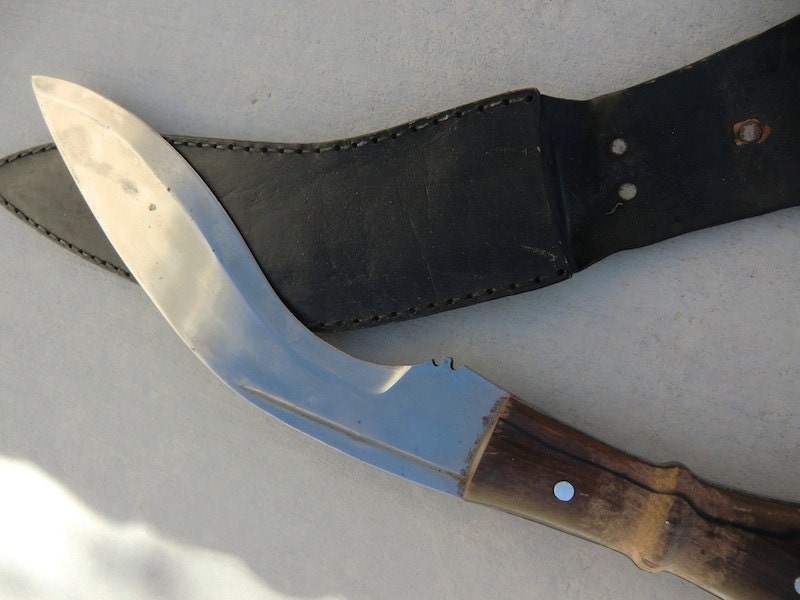 Gurkha Kukhri SOLD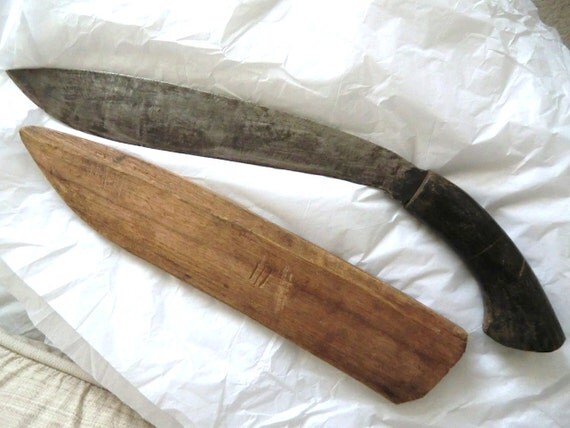 Kukhri/Machete
WWI/WWII European Pickaxe SOLD
Italian Combination Carrier SOLD
Pickaxe (WWII ?/Austrian?)
Carrier--Unusual stamp of unknown identity
can you help?
If you can help identify some of the unknown items, add more light on their background, please feel free to comment. The next owners will benefit from your generosity as well as satisfy the curiosity of our visitors. I would especially love to hear stories you may have to tell about how you used these instruments. Thank you so much. !