Very sweet for Easter and Mother's Day. Click photo for details.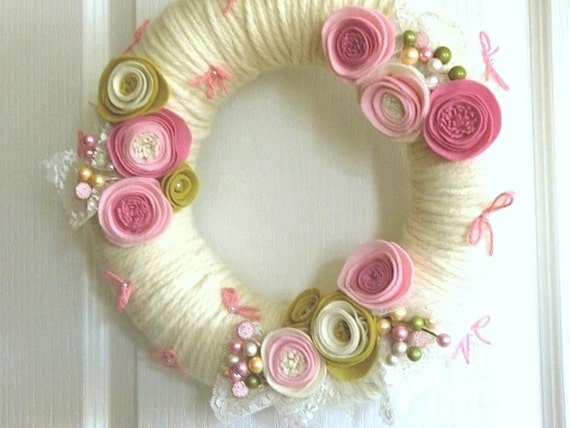 An off-white background sets off the pinks very nicely. Click photo for details.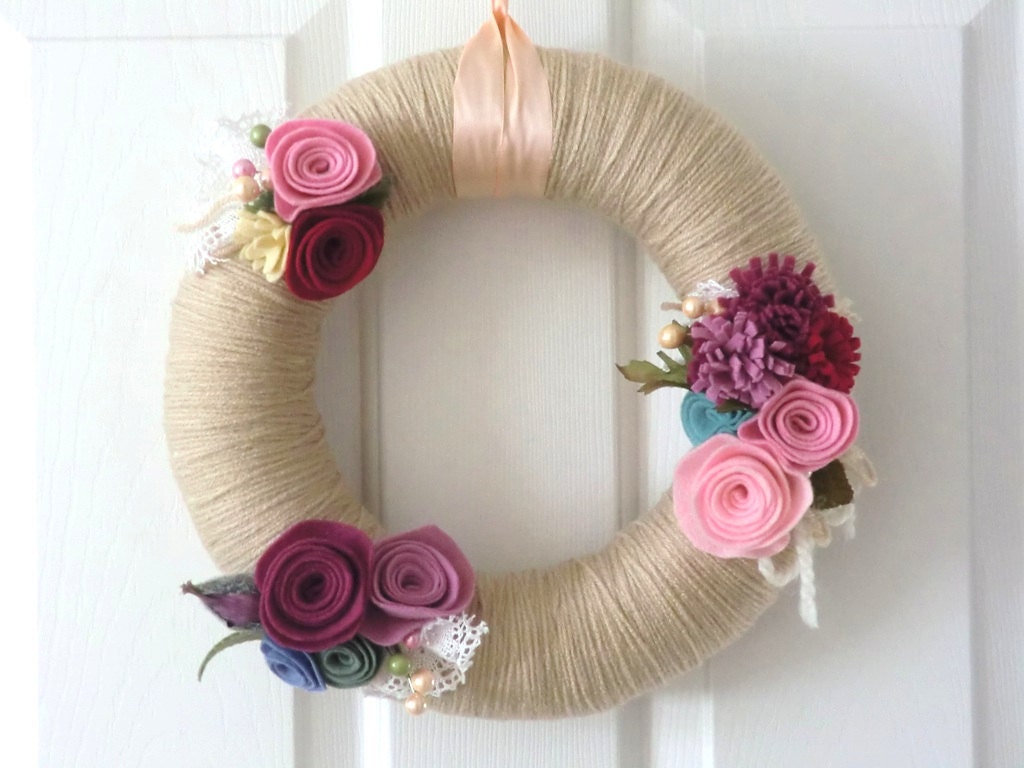 Desert sand, field of wheat, the soft creamy beige is a nice backdrop for more intense pinks and purples. Click on photo for details.
Discontinued wreath, but I like to look again at the pink, mauve, and lace reflecting off the mirror.
Also one-of-a-kind and discontinued, I would prefer the background yarn to be a different color, but the combination of rolled felt roses and the purchased silk flower with button middle, the feather, and the puffs are really enchanting.